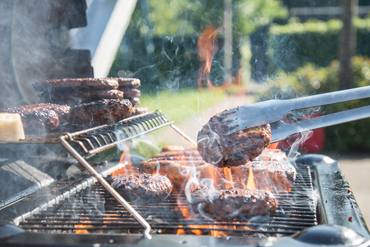 MILLER'S MARKET HOURS
Saturdays: 10AM-1PM
2546 Old 122, Lebanon, Ohio 45036
(513) 535-2321 or email: frmillerfarms@gmail.com
Only cash or check is accepted.
Miller's Market offers smaller bundles of meat goodness
Have you ever wanted to try fresh meat from your local farmer but was worried you would not like the taste? Or is ordering a 1/4, 1/2, or whole seem like too much of a commitment? Now is your opportunity to buy from F&R Miller Farms, your local farmer! We now provide inspected cuts of beef and pork to meet your needs; whether you are grilling for family and friends or just wanting to provide a delicious meal at the dinner table. We are confindent once you try our savory cuts, you will want to keep coming back for more!
To get you started, we offer a variety of bundles (see below) - just choose the one that is best for you! We also sell individual packages if one of these bundles does not suit your needs or if you would like to add some additional cuts.
HOW TO RESERVE BUNDLES TEMPORARILY SOLD OUT: Please use our contact form and leave us a note in the message field to reserve one of our bundles (see below) for you to pick up. If you are requesting additional packages or would like to custom make your own bundle, please use the contact form to let us know what you are wanting (see cuts/prices below) so we can be sure to have it ready for you when you arrive.