about us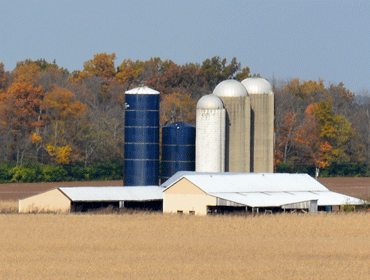 F&R Miller Farms
F&R Miller farms is a family owned operation located in Lebanon in Southwest Ohio. Our focus has remained the same since 1986: to raise the highest quality meats and crops. By carefully managing our grazing pastures, corn, wheat and soybean fields, we feel we meet this goal and can be proud of the quality of meat we grow for you.
seasons
Winter
Throughout the winter months, cattle graze in fields of corn stalks through the day and spend the evening in the feedlot where they get a small amount of homegrown feed and hay. We keep busy mixing feed of home grown hay and corn, cleaning the feedlot and hauling manure. The cows are bred for fall birthing. Cattle and hogs are ready for processing late January through early April.
Spring
Once the weather warms, corn and soybeans are planted. Cows are rotated into green pastures. Fall born calves are weaned and moved to different pastures from the cows.
Summer
During the summer, wheat is harvested, crops are managed for full harvesting potential, hay baling begins and cows and calves are still out on pastures. Cattle and hogs are ready for processing July-August.
Fall
Fall brings the ripe fields for harvest. Cows are moved to different pastures. Market cattle are moved off of the pastures into the feedlot where they are started on their finishing diet of hay, ground ear corn and cracked shell corn. Cover crops are seeded for winter and spring grazing.
advantages
High Quality Feed Equals High Quality Beef & Pork
We have been raising livestock llong enough to know that high quality feed produces high quality meats. That is why our Angus cattle and hogs only feed on products we have grown ourselves.  Because of our growing, harvesting and feeding processes, we produce consistantly high quality beef and pork with a dependable and savory flavor. We think our labor intensive and balanced diet is the right thing to do for our livestock, and also for you, our customer.